Spring 2023 Registration is Now Open
Post-Master's Certificate in Quantitative Methods in Applied Economics
Program Overview
If you hold a master's degree in Economics or Statistics and want to expand your knowledge or advance your career, this Post-Master's Certificate will help you build solid expertise in Quantitative Methods in Applied Economics.
Through your coursework, you'll gain plenty of practical experience in quantitative methods—including emerging areas like machine learning. You will need four courses to complete the program.
The program designed with you in mind. So you don't have to put your career on hold, we offer the flexibility to take courses in the evenings at Washington, D.C. Center near Dupont Circle, online, or both.
Coursework to Match Your Career Aspirations
Choose four out of nine courses in quantitative methods—from econometrics, cost-benefit analysis, to research methods.
Grow Your Network and Practical Experience
Our economics programs attract professionals from around D.C. and beyond—providing you with a peer network that shares experience across government agencies, international lending institutions, trade associations, and private businesses of all kinds.
Admission Requirements
You will need to have a master's degree in Economics or Statistics in order to apply for this program. Additional admission requirements are the same as those for MS in Applied Economics.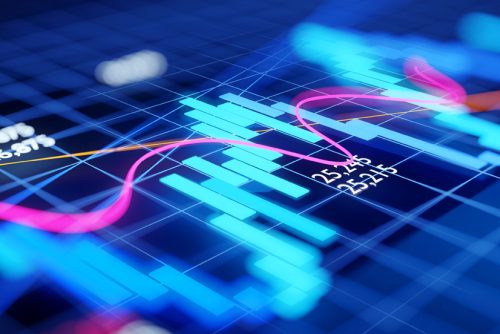 The production and exchange of goods and services creates value around the world. Find out how the MS in Applied Economics degree goes beyond theoretical constructs and into the practical impacts on individuals, markets, and governments.
Take the Next Step
Gain practical knowledge in quantitative methods with this flexible Post-Master's Certificate program.
Contact Us for More Information
Advanced Academic Programs Admissions
This program is designed to be completed in 12 months.
This program will cost $17,996 if completed within normal time. There may be additional costs for living expenses ($1,353). These costs were accurate at the time of posting but may have changed.
Of the students who completed this program within normal time, the typical graduate leaves with $ N/A of debt.
Fewer than 10 students completed this program within normal time. This number has been withheld to preserve the confidentiality of the students.
The following do not have licensure requirements for this profession: Alabama, Alaska, American Samoa, Arizona, Arkansas, California, Colorado, Connecticut, Delaware, District of Columbia, Federated States of Micronesia, Florida, Georgia, Guam, Hawaii, Idaho, Illinois, Indiana, Iowa, Kansas, Kentucky, Louisiana, Maine, Marshall Islands, Maryland, Massachusetts, Michigan, Minnesota, Mississippi, Missouri, Montana, Nebraska, Nevada, New Hampshire, New Jersey, New Mexico, New York, North Carolina, North Dakota, Northern Marianas, Ohio, Oklahoma, Oregon, Palau, 6 Pennsylvania, Puerto Rico, Rhode Island, South Carolina, South Dakota, Tennessee, Texas, Utah, Vermont, Virgin Islands, Virginia, Washington, West Virginia, Wisconsin, Wyoming.
For more information about graduation rates, loan repayment rates, and post-enrollment earnings about this institution and other postsecondary institutions please click here.