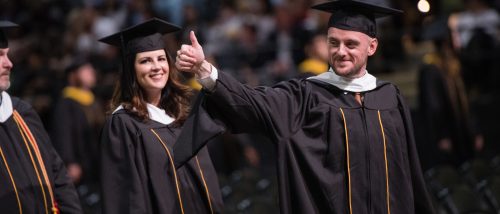 The AAP division of the Krieger School of Arts and Sciences, offers you a Johns Hopkins graduate-level education that recognizes the intellectual strength and educational requirements of professional adults.
About Krieger School of Arts and Sciences
The Zanvyl Krieger School of Arts and Sciences is at the heart of a leading, diverse, global coeducational university. Privately endowed, the Johns Hopkins University was founded in 1876 as the first true American university on the European model: a graduate institution with an associated preparatory college, a place where knowledge would be created and assembled, as well as taught.
Today, the Krieger School of Arts and Sciences continues to lead as a core institution of the Johns Hopkins complex of schools, centers, and institutes. Its home is on the park-like Homewood campus in the residential Charles Village section of northern Baltimore City.
About Advanced Academic Programs
Drawing upon over a century of research and teaching expertise, our programs offer advanced instruction in scientific fields of current interest and innovative graduate study in the humanities and social sciences. While based on the latest scientific and scholarly knowledge, course work emphasizes the application of such knowledge to practical problems.
Classes are designed to provide individual attention and to encourage student contribution. Courses leading to master's degrees are held in the evening and on weekends at the Homewood campus in Baltimore, in Washington, D.C., and online.
At a Glance
We pride ourselves on our academic excellence, world-renowned faculty, and of course our dedicated student body—a diverse group of professionals who live and work around the globe.

Events at AAP
The AAP learning community comes together through online and in-person events, with faculty and industry experts gathering to engage in illuminating dialogues with students and the general public alike. Additionally, the KSAS graduation celebrations are a highlight of the year. Stay in touch with future activities by signing up for the monthly events newsletter.
Our Locations
The advanced academic programs at Johns Hopkins are designed to give you the flexibility and convenience you need to succeed. You can take classes online or at one of our locations—whatever format works best for you.
Academic Excellence
Experience the rigor and character of a Johns Hopkins education in a program that understands the specific needs of working students—whether you want to advance or change your career or learn for personal enrichment.
AAP Administration Office
Location
Johns Hopkins University
555 Pennsylvania Avenue NW
Washington, D.C. 20001