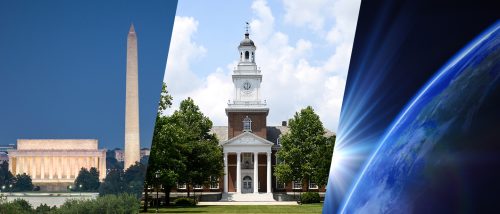 Join Our Community Activities
Your graduate education is about more that just your coursework, it is about a community of learners growing together. One way we support that aspect of your academic experience is through the events offered throughout the year – online and in person. Join us as we bring together thought leaders across a variety of disciplines for engaging dialogues, learn more about our degrees, or just enjoy a casual opportunity to interact with your fellow students and faculty.
Event Calendar
Search through the full set of events bringing together our ambitious students, accomplished alumni, esteemed faculty, and the general public.
Events Newsletter
Advanced Notice is the monthly events newsletter of the Advanced Academic Programs division in the JHU Krieger School of Arts and Sciences.
Graduation and the KSAS Master's Ceremony
The biggest opportunity to bring people together each year is graduation. Find out how you can be a part of the KSAS Master's Ceremony this year.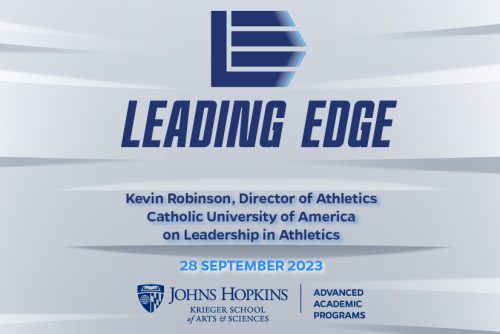 Join host Christopher Dreisbach for a curated conversation with Kevin Robinson, director of athletics for Catholic University of America, on leadership in athletics.