Graduate Programs for International Students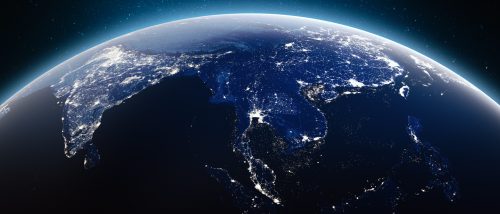 At Johns Hopkins University, your world-renowned graduate education awaits!
You are invited to join the thousands of international students from around the globe who have chosen to expand their minds and advance their career potential here at JHU.
Just as the degree you are seeking will help you to grow, your unique perspective and life experiences will add to the growing tapestry of cultural diversity fostered here.
It is important to keep in mind that the application and admissions process can involve additional steps you'll need to take before you'll be accepted into your preferred degree program. Here are some resources and important considerations as you get started.
Evaluation of International Coursework
If you have earned a degree or completed coursework at a college or university based outside of the United States, a course-by-course credential evaluation will likely be required as a part of your admissions process. There are a number of services that can assist you with the credential evaluation process.
English Language Proficiency
In order to ensure a common threshold for successful communication in the classroom, your English language proficiency can be demonstrated using a variety of means, including the submission of particular test scores.
Securing a Student Visa
As an international student, you'll need a visa to study in-person at Johns Hopkins' Baltimore or Washington, D.C. locations. It is important to review the requirements and time involved to initiate and maintain your visa throughout your studies.