Lifelong Learning Programs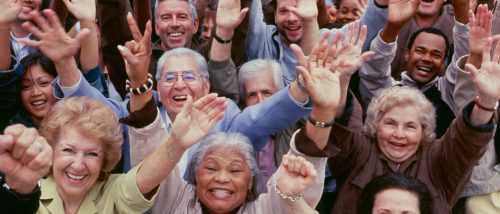 Learning for the Sake of Learning
At Johns Hopkins University, we believe learning never ends. Whether you want to pursue a passion or a hobby, master a skill, or stay engaged in the educational community—we offer personal enrichment programs and courses, lectures, workshops, and activities across a range of fascinating disciplines.
Enjoy a vibrant, creative learning environment and an intellectual community of peers while learning from Johns Hopkins's world-class faculty and subject matter experts.
Non-Credit Program at AAP
Osher Lifelong Learning Institute
Founded in 1986 as the Evergreen Society to fill a need within the community for lifelong learning opportunities for semiretired and retired individuals, Osher at JHU is a membership community providing a vibrant educational and social environment while offering a rich array of stimulating courses, lectures, and activities during the day.
Odyssey Non-Credit Liberal Arts Program
The Odyssey Program was housed under AAP for nearly 25 years before it moved to the Office of Alumni Relations, Lifelong Learning. Odyssey is open to anyone interested in learning and offers single-session programs, multi-speaker lecture series, and a rich array of courses in Liberal Arts—without grades or exams. It has never been easier to grow and explore new ideas among a community of life-long learners.