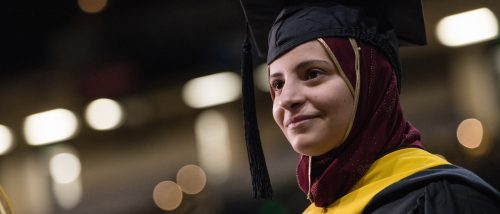 Experience the enrichment and rigor of a Johns Hopkins education in a program that understands the specific needs of working students—whether you want to advance or change your career, or perhaps fulfill a more personal objective.
Flexible and Focused
Our advanced academic programs focus on today's most in-demand fields—and they are built on the expertise of Johns Hopkins University, one of the first and most renowned research institutions in the nation.
More than 25 master's degree programs are available to meet the needs of busy professionals. This means you can prepare for a new career or advance in your current position with minimal disruption to your daily schedule.
Whether studying online or from the Washington, D.C. and Baltimore, MD locations, our students have access to career, research, and other learning opportunities with some of the nation's most innovative and important institutions, agencies, organizations, and companies.
Academics at AAP
We offer graduate degrees and lifelong learning opportunities.
In-Demand Fields
From creating the future with biotechnology to preserving the past through digital curation, AAP's expertise is far-reaching. Our faculty members are active in their respective fields and they bring plenty of real-world experience to the classroom.
Graduate Programs
We offer master's of science, master's of arts, and other advanced degrees in a wide range of fields, such as government, leadership, biotechnology, economics, writing, cultural heritage, and the environmental sciences.
Dual-Degree Programs and Complementary Credentials
Maximize your time and expand your career opportunities by combining your professional interests into one educational experience. For example, merge an economics degree with an investments certificate or blend biotechnology with the MBA.
Lifelong Learning
No tests. No grades. Osher Lifelong Learning Institute offer workshops, lectures, non-credit classes, and other enriching educational opportunities covering the arts, humanities, and sciences.
Summer and Intersession Offerings
JHU undergraduates have unique courses available during the Winter Intersession and the Summer Term timeframes. Pre-college students also have special Pre-College Program opportunities during the summer months.


Join a Diverse, Dynamic Learning Environment
The Advanced Academics Programs at Johns Hopkins University are home to a diverse group of professionals who live and work around the globe.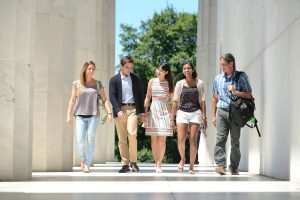 80%
of domestic students are employed while attending classes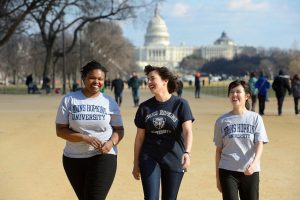 63%
of AAP students are female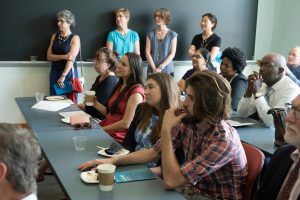 25
is the average student age in Advanced Academic Programs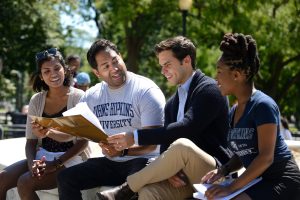 20%
are international students from all over the globe
Apply Today
Get started on the application process. Get started in your new career.
Contact Us
We're here to help you reach your goals. The admissions team is ready to answer your questions and guide you through the enrollment process.

Advanced Academic Programs Admissions