Fall Term 2024 Application Now Open
Read about
important application updates and take the next step in your educational journey with Johns Hopkins.
Master of Arts in Film and Media
Program Overview
Are you eager to tell meaningful cinematic stories? To spotlight voices that have long been ignored? Excited about the emerging technologies that put users at the heart of the story and content creators at the forefront of innovation? Do you want to create projects that change the world?
Whether your interests lie in screenwriting, producing, sound editing, or in mastering creative technologies like AR, VR and AI, forging a career in today's entertainment and film industry takes special talent, plus an insider's understanding of the business and creative practices needed to succeed.
You'll find all that and more in Johns Hopkins University's innovative MA in Film and Media program, which offers a cutting-edge curriculum, hands-on learning, and invaluable interaction with seasoned industry professionals.
Through our four concentrations—including the first-in-its-field Immersive Storytelling and Emerging Technologies—you'll gain the skills and experience you need to tell stories with impact and find creative solutions for the problems that challenge us. And, you'll learn alongside a diverse cohort of fellow future filmmakers in the heart of Baltimore, whose burgeoning art scene has close ties to New York, LA, and beyond.
Pursue Your Passion for Storytelling
Master the fundamentals and art of storytelling through viewings, discussion, script analysis, and workshops. You'll cover feature-length films, sitcoms, documentaries, digital shorts, and more, creating your own original work. Learn about pitching, financing, marketing, and distribution.
Boost Your Technical Skills
Go behind the scenes and see what happens during development, production, and post-production. Explore all things audio: basic sound design, music editing, sound effects spotting, and more. Work with top-quality equipment and industry-standard software to bring your storytelling to life.
Gain Real-World Experience
The centerpiece of your time at JHU will be the Graduate Filmmaking Studio I and II courses, a two-semester, hands-on experience where original, meaningful, and compelling movies are born. You'll develop your own film projects with insight and input from your classmates, learn how to build and connect with an audience, and explore the many ways to build a sustainable creative career.
Experiment and Take Risks
We've been encouraging experimentation since this graduate program began in 2015. Perhaps that's most evident in our newest concentration—Immersive Storytelling and Emerging Technologies—which puts you at the forefront of creating cutting-edge entertainment and educational experiences using virtual reality, augmented reality, artificial intelligence, and other keystone technologies.
What is ISET?
Student Insights
MA in Film and Media alumni share their perspectives about the program: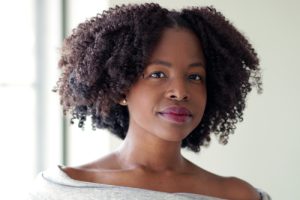 Kamesha Brinson '19
Creative Production Coordinator, CBS Interactive "I learned about the business and creative side of filmmaking at JHU. I am grateful for the knowledge, friendships, and experiences I gained here."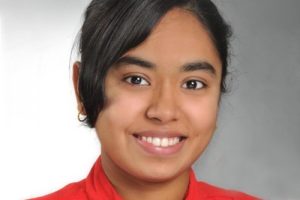 Sumaiya Ananna '19
Founder, Unique Signature Films "I am convinced that art and media have the power to change lives and bring societal progress. This program solidified my interests and helped to improve my craft."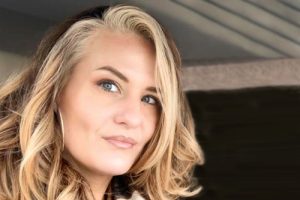 Kathryn M Martin '20
Attorney Advisor, US Army "The film center became a sacred place of freedom to examine my dreams, goals, and the seeds of ideas and take them to their next level."
Why Study Film and Media at JHU?
In this highly interactive program you'll join a vibrant community of students, faculty members, and visiting instructors who are passionate about storytelling, business, production, and technology and who bring to the table a diverse array of voices and experiences. In addition, Johns Hopkins University has been recognized in the top 50 film schools of 2020 and 2021 by The Wrap News Inc., an industry-focused news organization.
Experienced Faculty: Create With the Creators
Study with accomplished and award-winning writers, producers, sound professionals, and creators who focus on the fundamentals of craft while embracing the emerging forms of storytelling that will make you marketable across a host of industries and fields.
Four Concentrations to Find Your Focus
Learn to navigate the business and creative aspects of the industry, hone your screenwriting and storytelling skills, take a deep dive into sound design, or explore emerging technologies like virtual reality, augmented reality, and artificial intelligence.
Capstone Experience: Build Your Portfolio
Put your skills, talents, and creativity into action. You will research, develop, and deliver a final project that demonstrates your grasp of the industry and, more specifically, your chosen concentrations. Collaborate with classmates or work independently with a leading industry adviser.
Industry Insight: Expand Your Network
Our program connects Baltimore's up-and-coming film scene with industry hubs in New York, Los Angeles, and abroad. Meet—and perhaps even take a master class with—guest filmmakers, writers, and executives, with the opportunity to forge invaluable connections to current and future creative leaders.
Ready to Take Action?
Gain the skills, knowledge, and connections you need to pursue an exciting career in film and media.
Contact Us for More Information
Advanced Academic Programs Admissions