Fall Term 2024 Application Now Open
Read about
important application updates and take the next step in your educational journey with Johns Hopkins.
Program Overview
Advancing technology, an ever-changing planet, and our age-old fascination with the unknown has fueled a rising demand for science and health information.
Millions now listen to podcasts or binge on documentaries about science, tech, and nature. In addition, many recent bestselling books illuminate science or medical themes.
News outlets, popular science publications, government research agencies, universities, nonprofits, biotech and pharmaceutical companies – all have a need for writers who can present complicated scientific and medical information clearly and accurately. Whether in a news story or speech, press release or website, museum exhibit text or podcast, the science writer provides a bridge between the esoteric world of science and the layperson.
Journalism Meets Creative Writing
We teach the reporting and writing skills required to succeed in the diverse ecosystem of science and medical writing. In core classes, students hone reporting techniques such as interviewing scientists and identifying credible sources. Electives such as Subatomic Writing, Principles of Editing, and Literature of Science help students polish their prose and emulate masters of the craft. In workshops such as Science Narrative and Science Personal Essay & Memoir, students develop tools of creative nonfiction while receiving extensive feedback on their writing.
Summer residency courses immerse students in the field – from tromping through fields and coasts with field biologists to joining astronomers as they observe other galaxies. Previous residencies have taken students to Bar Harbor, Maine; Dublin, Ireland; and Missoula, Montana. The popular Medicine in Action residency takes place at the Johns Hopkins medical campus, and Science Policy, Funding, and Politics, is held in Washington, D.C.
Spotlight on Alumni
Among our alumni, you will find journalists, award-winning authors, and staff writers for science-related organizations, including:
Best-selling author Molly Caldwell Crosby's books include American Plague: The Untold Story of Yellow Fever, the Epidemic that Shaped Our History and Asleep: The Forgotten Epidemic
Adam Voiland writes for the NASA Earth Observatory website.
Deanna McCool was honored by physicist and best-selling author Michio Kaku for inclusion in Best American Science Writing in 2020.
Emily Mullin is a staff writer covering the intersection of technology and biology for Medium's OneZero.
What's It Like to Study Science Writing at JHU?
Student Insights
MA in Science Writing students share their perspectives about the program: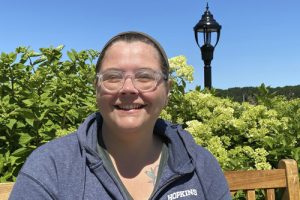 Mal Cole '22
"Science writing has never been more important. I know my classmates will be doing vital work, using their new skills to inform people about what's happening in the world."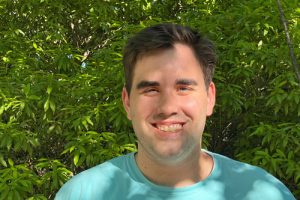 Jack Tamisiea '22
"I chose this program because it is very flexible, and I had the option to take my courses remotely. It has been a really great experience to be able to work on my writing."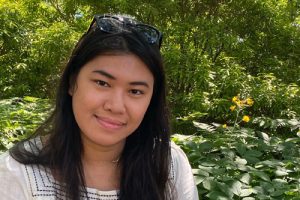 Myo Oo '22
"My classmates are high-caliber students who come from all walks of life. They're really interesting individuals who bring to the program a variety of experiences."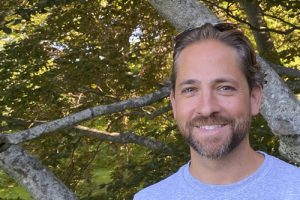 Dan Paley '23
"The faculty are writers in the real world; they know the writing and revision process firsthand. Learning from them has helped me work toward being the writer I want to be."
Why Study Science Writing at JHU
We've been innovating in science writing education for more than 20 years.
Alumni Success: Books and Bylines
Hundreds of bylines: find our alumni in National Geographic, Smithsonian, The New York Times, Esquire, The Washington Post, Discover, Psychology Today, MIT Technology Review, Chemical and Engineering News, Orion, and Salon.com.
Alumni Success: Agencies and Associations
Many of our alumni write for agencies and associations such as the American Red Cross, AARP, The Nature Conservancy, American Geophysical Society, National Cancer Institute, Department of Energy, and National Marine Sanctuaries.
Wide Range of Courses and Electives
Our program offers you the flexibility to align classes with your personal interests. Options include Subatomic Writing, Communicating Climate Change, Advanced Reporting and Writing in Science, The Literature of Science, and the Science Personal Essay & Memoir Workshop.
Study With Prolific Writers
Our experienced instructors in the MA in Science Writing Program include practicing writers and editors who excel at teaching—authors, journal editors, reporters, magazine editors, freelance writers, publishers, artists, and scientists.
Science in Action: Real-World Experience
Excursions and field experience have led our students to a research island in Maine, control rooms at NASA, historic museums in Italy, and world-famous labs in Washington and Baltimore. They have observed in the operating room, sailed with biologists on the Chesapeake.
Take the Next Step
Learn to blend reporting and research with the craft of creative writing, and launch a career in science or medical writing.
Contact Us for More Information
Advanced Academic Programs Admissions