Fall Term 2024 Application Now Open
Read about
important application updates and take the next step in your educational journey with Johns Hopkins.
MA in Writing Program Overview
The Johns Hopkins MA in Writing program reflects our university's international reputation for academic rigor and creative innovation. Rooted in craft and led by working writers, our high-quality program is both challenging and supportive: We're here to offer clear, straightforward, thoughtful feedback while creating a culture that encourages risk-taking.
At JHU, you will not only boost your writing, revision, and editing skills, but also learn how to read like a writer, to give and receive feedback, to find publishing opportunities, and to live the writing life.
Explore Many Genres and Styles
We offer areas of concentration in nonfiction or fiction writing, each offering its own core courses and required electives that will explore craft elements like form, voice, structure, and style.
Nonfiction: pursue long-form literary journalism, personal essays, and memoir
Fiction: focus on short stories, novellas, and novels in a variety of genres
In addition to classes in your selected concentration, you'll get to dabble in other genres like poetry, drama, playwriting, and screenwriting. Flesh out your schedule with classes from across genres, eras, themes, craft elements, and even from our science writing graduate programs.
Live the Writing Life: Summer Residency
The optional residency courses bring together our community for a week of sessions, workshops, readings, outings, receptions, and, of course, personal writing time. After all, you're likely to be inspired by your surroundings!
Residency locations vary from year to year. We've been to Bar Harbor, Maine; Dublin, Ireland; and Shenandoah National Park in Virginia. Sometimes our writing residencies are integrated with the JHU science writing master's program, giving you a chance to connect with even more writers and faculty members.
Complete a Manuscript, Build Your Portfolio
You will leave JHU with a solid, publishable portfolio. You'll bring together the best of you for your thesis project. This could be part of a novel or memoir, or a collection of essays or short stories. You will work under the guidance of a faculty mentor to revise your project, while also taking a capstone workshop where you'll discuss the writing life and practice and conduct public readings.
Learn on Your Terms
The MA in Writing program is one of the most flexible at JHU. You can complete your degree online in a dynamic and interactive learning environment, with the option to incorporate residency experiences into your studies.
What It's Like to Study Writing at AAP
Student Insights
MA in Writing students share their perspectives about the program: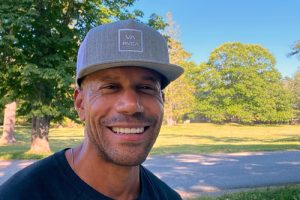 Torrence Boone  '22
"I had written a novel and struggled, but since coming to the program I feel empowered, with a new set of tools and approaches to writing and work. "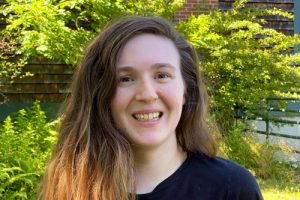 Elissa Collins '23
"I knew I wanted to go back to grad school, and with Johns Hopkins I knew you could work full time and complete the program. So I was very excited about that. "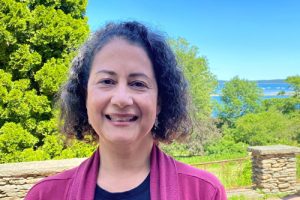 Anne Haddad '24
"With its thought-provoking methods and structure, this program has empowered me to feel confident to return to writing the stories I've always wanted to write."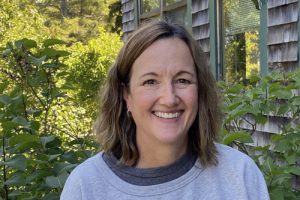 Catherine Smart  '24
"Every professor is accessible and candid and wants to see you develop. I have never had that in a program before, which is why I would stay here above any other program. "
Why to Pursue an MA in Writing at Hopkins
Surround yourself with other creative writers: Your classmates and faculty members all have a story to tell.
Study With Prolific Writers
Our faculty has been published in Education Week, The New York Review of Books, Time, and many literary journals and major newspapers. Research interests include pop music, Icelandic literature, digital media, creative writing, and multilingual writers.
Grow Your Writing Community and Network
Meet emerging and established writers from all professional backgrounds. Join a successful network of alumni with work in esteemed literary journals, major magazines and newspapers, and on the shelf at your local bookstore.
Write on Location: Travel Opportunities
Our exciting summer residency option rotates locations. You could write near our campus in D.C. or Baltimore, on the rocky shores of the Atlantic in Bar Harbor, Maine, near Acadia National Park, or in the mountains near Shenandoah National Park, or even Dublin, Ireland.
Customize Your Studies Based on Writing Goals
Choose from a variety of workshops and electives, such as Children's Book Writing, Screenwriting, Sentence Power: From Craft to Art, The Essence of Place, Writing the Other, Travel Writing, Completing the Novel, Memoir and Personal Essay – plus a variety of fiction and nonfiction workshops.
Connect With Us
We love to share updates about our students and faculty, as well as links to new publications.
Take the Next Step
Study creative writing online or on campus at Johns Hopkins University, among a community of writers dedicated to their craft.
Contact Us for More Information
Advanced Academic Programs Admissions