Reflecting on a rewarding two years of service as part of the inaugural alumni editorial board for Johns Hopkins University's online magazine The Science Writer, outgoing editorial board members in June bid farewell to their roles and welcomed new and future board members.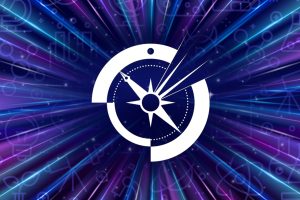 In farewell editorials that ran as part of the fifth edition of The Science Writer, which is published by JHU's Advanced Academic Programs division's MA in Science Writing program, editorial board members Anne Connor, Catherine Evans, Armi Rowe, Tara Holley, and Colin O'Connor shared what they learned as they brought the publication to life and guided the student writers who create content for each issue.
"The past two years have been a master class for all of us on the editorial board, from selecting pitches to avoiding pitfalls to polishing each story," outgoing Editor-in-Chief Anne Connor, wrote in her farewell editorial. While her term on the board has ended, Connor will remain connected to the program, teaching a Principles of Editing course in the fall.
Other editorial board members noted the fulfillment they found in helping students get published, engaging in creative decision-making and design, and creating a virtual community around their shared passion for science writing.
To produce The Science Writer, students follow a real-world publishing process, including pitching their ideas to a panel of editors and then submitting their articles and working with editors to create publication-ready pieces. Alumni editors volunteer their time and commit to two-year terms on the editorial board.
"The editors are among the most dedicated group of professionals I've encountered in my career," says Melissa Hendricks, Associate Program Director for the MA in Science Writing program. "They devote about 10 hours per week as volunteers to educate the next generation of science writers and give back to this program."
The publication is an impressive example of the expertise graduate students develop in the Science Writing program and of the long-lasting bonds they carry with them as alumni, says Veronica Donahue, Associate Dean for Graduate and Professional Programs in the Krieger School of Arts and Sciences. "We are so thankful for the exceptional work and dedication of the editorial board. Their knowledge and experience were essential to the success of The Science Writer, which gives our students an invaluable opportunity to hone their skills and share their writing talents with the larger world."
Stepping into the role of editor-in-chief this fall is Saheel Mehta, who most recently served as the magazine's deputy editor and chief technology officer. Several other new board members are joining the team, including Outreach Editor Nicole Endacott, Copyeditor and Research Editor Christopher Graber, Assistant Multimedia and Design Editor Rachel Lense, Senior Editor William Kucinski, Deputy Editor-in-Chief Deborah Todd, and Managing Editor Kristen Hines.
The latest issue of the magazine centers on the theme "enigma" and tackles topics that range from looking for signs of life on icy exoplanets to examining the neuroscience behind political differences.