What Can a Graduate Program Do for You?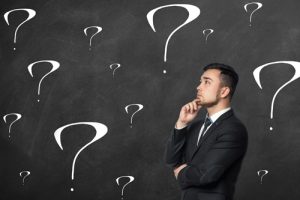 If you're interested in advancing your career by enhancing your skills, hoping to acquire the knowledge and network to break into a new field, or are simply in search of personal growth, you may find a graduate degree program offers a path to attaining your goal.
You'll get the greatest benefit when you carefully choose the graduate program that best meets your needs. In the right program, you will find pursuing graduate-level education can help you to:
Advance Your Career
A graduate education can be an effective means of proving your expertise to employers. Your degree shows that you sought further education, gained expertise, and completed a challenging course of study. Plus, the knowledge and skills you gain can help you meet the qualifications for a new position or career path.
Boost Your Earning Potential
Graduate degrees are an investment in your future. A master's degree typically results in increased earning potential, with some degrees, in particular, tied to substantial potential increases.
To better understand that potential, you can use online resources like Johns Hopkins University's Advanced Academic Programs division website. The site includes an online Career Outlook tool, which lets you search job titles and geographic regions to find median salaries and employment trends (you'll find an example on the MA in Government program page). Other resources, like the U.S. Bureau of Labor Statistics' Occupation Finder, may also help in determining median pay for specific careers and education levels.
Stay Up-to-Date with Cutting-Edge Skills
Staying up-to-date on the latest in everything from technological tools to best business practices is essential in today's ever-changing world. Through a graduate education, you can enhance your skillset, develop sought-after leadership qualities, and become an industry expert. Your expertise will help you tackle new challenges, making an impact that brings personal and professional rewards.
Strengthen Your Network
Your graduate education will connect you with instructors and classmates that offer new perspectives and often allow you to build new connections in your field of study. Many graduate courses of study—like JHU's MA in Writing and MA in Science Writing—are built on a foundation of peer feedback and collaboration, which means that in addition to the real-world industry knowledge and expertise your instructor provides, you'll also find that your classmates become a vital part of your education.
Perform at Your Peak
You'll gain new skills, experiences, and perspectives long before you complete your graduate program, which means you can start putting them to work almost immediately. If you're eager to contribute to your field, or your community, pursuing a graduate education can put you on the right path.
Johns Hopkins University's Advanced Academic Programs division invites you to explore its professional graduate programs. We offer many enriching fields of study, with instruction by JHU's exceptional faculty. Request more information today!