On behalf of the entire Johns Hopkins University Advanced Academic Programs community, we would like to extend a very special congratulations to faculty member Emil Wang for his recent appointment as the 15th Engineer Chief Professional Officer of the U.S. Public Health Service (USPHS) Commissioned Corps, Rear Admiral (RADM), Assistant Surgeon General.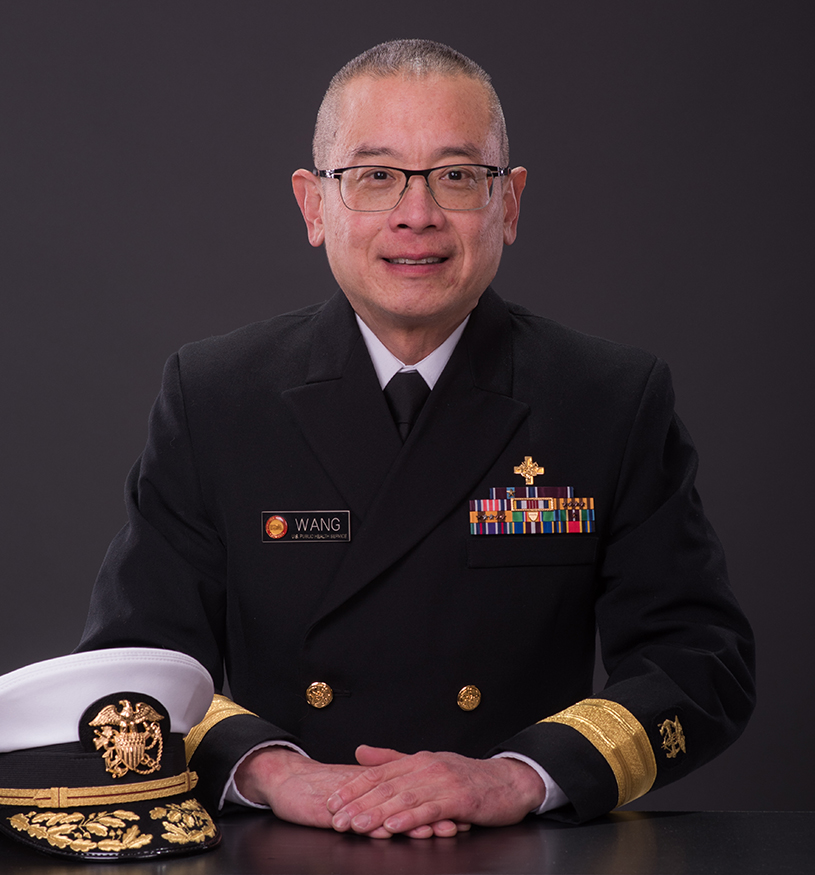 As the Chief Engineer, RADM Wang's responsibilities include advising the Office of the Surgeon General and the U.S. Department of Health and Human Services on policy, resourcing, staffing, and leading professional affairs for engineers and architects working in HHS and serving in the USPHS Commissioned Corps. In addition, he will also advise the Office of the Surgeon General on the recruitment, retention, training, readiness, deployment, and career management of Public Health Service engineer officers.
A Johns Hopkins University alumnus (BS Biomedical Engineering, 1993), RADM Wang has an extensive background and rigorous experience in engineering and law, boasting a 26-year career with various roles at the U.S. Food and Drug Administration. For the last seven years, he has served as a Program Coordinator and Senior Lecturer for JHU's MS in Regulatory Science program. He teaches Food and Drug Law, Medical Device and Combination Product Regulation, FDA Premarket Applications, and International Regulatory Affairs.
We are proud to have RADM Emil Wang and his expertise among our leading faculty at Johns Hopkins University Advanced Academic Programs.