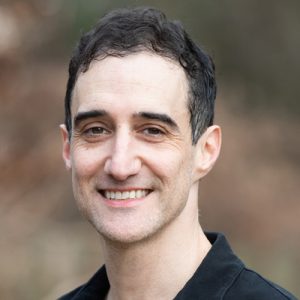 Sam Apple
Sam Apple is the Program Coordinator of Johns Hopkins University's MA in Science Writing program and teaches for the MA in Science Writing and MA in Writing programs. Prior to coming to Johns Hopkins, Apple taught creative writing and journalism at the University of Pennsylvania for ten years. He holds a Bachelor of Arts in English and creative writing from the University of Michigan and a Master of Fine Arts in creative nonfiction from Columbia University.
Apple is the author of Ravenous: Otto Warburg, the Nazis, and the Search for the Cancer-Diet Connection, American Parent, and Schlepping Through the Alps. He has published shorts stories, personal essays, satires, and journalistic features on a wide range of topics. In recent years, he has primarily written about science and health. Apple's work has appeared in The New York Times Magazine, The New Yorker, The Atlantic, Wired, The Los Angeles Times, The Financial Times Magazine, ESPN The Magazine, The MIT Technology Review, and McSweeney's, among many other publications. Schlepping Through the Alps was a finalist for the PEN America Award for a first work of nonfiction. He also writes books for young children.
---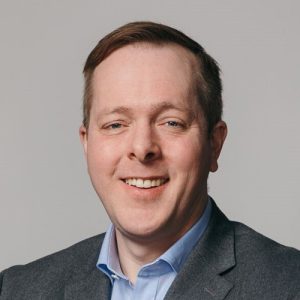 Stuart Buck
As a vice president at Arnold Ventures, Buck funded renowned work, including the Reproducibility Projects in Psychology and Cancer Biology, showing that scientific research is often irreproducible. As a grantmaker, he helped launch the Center for Open Science, Vivli, the Meta-Research Innovation Center at Stanford, the Stanford Center for Reproducible Neuroscience, the Yale Collaboration for Research Integrity and Transparency, and the Evidence-Based Medicine DataLab at Oxford. Buck was instrumental in creating the TOP Guidelines, the world's most widely adopted standards for scientific publication. His grantmaking was featured in Wired, The Economist, The New York Times, and The Atlantic, among many other publications.
Buck has been a reviewer for Science, Bioinformatics, and BMJ, and served for several years on the executive committee of Harvard's Multi-Regional Clinical Trials Center. He has a PhD in education policy from the University of Arkansas; a juris doctor with honors from Harvard Law School, where he was an editor of the Harvard Law Review; and bachelor's and master's degrees from the University of Georgia. He is the author of Acting White, a book on the history of education in the African-American community, published by Yale University Press in May 2010.
---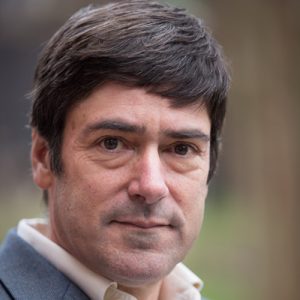 Richard Harris
Richard Harris covered science, medicine, and the environment at National Public Radio for 35 years. His award-winning work includes reports in 2010 that revealed the U.S. Government was vastly underestimating the amount of oil spilling from the Macondo blowout in the Gulf of Mexico. Harris also shared a Peabody Award with colleague Rebecca Perl for their 1994 reports about the tobacco industry's secret documents, which showed that company scientists were well aware of the hazards of smoking. The American Geophysical Union honored him with a Presidential Citation for Science and Society. Among his many other honors, he has won three Science Journalism Awards from the American Association for the Advancement of Science. He has twice been a finalist for the National Academy of Sciences' top science writing award.
In 2014, he turned his attention back to biomedical research and realized the field was suffering. Too many scientists were chasing too little funding. The realization led him to take a year-long sabbatical at Arizona State University's Consortium for Science, Policy, and Outcomes to research and write his first book, Rigor Mortis. Harris has spoken widely about the topic since the book's publication. Rigor Mortis has also been published in Japanese and Spanish. In June 2021, he decided to take a break from daily journalism and now serves as treasurer of the Council for the Advancement of Science Writing
---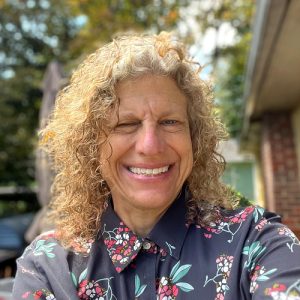 Melissa Hendricks
Melissa Hendricks is the Associate Director of Johns Hopkins University's MA in Science Writing program. She has taught at JHU since 2001 and oversaw a transition of the Science Writing program from an onsite to an online/low-residency format. After earning a Bachelor of Arts in biology from Wesleyan University, she worked in research laboratories at Tufts University School of Medicine and Dana-Farber Cancer Institute. Pivoting from research to writing, she then completed the Science Communication program at the University of California Santa Cruz. Hendricks also earned a Master of Liberal Arts degree from Johns Hopkins University.
Hendricks has written extensively about biomedical research and public health for publications that endeavor to communicate science broadly. She was the senior science writer for Johns Hopkins Magazine for 12 years. Her articles have also appeared in New Scientist, National Geographic, The Los Angeles Times, Science News, AARP The Magazine, Johns Hopkins Public Health Magazine, and National Parks Magazine, among other publications. Her writing has received awards from the Council for Advancement and Support of Education and the American College of Emergency Physicians.
---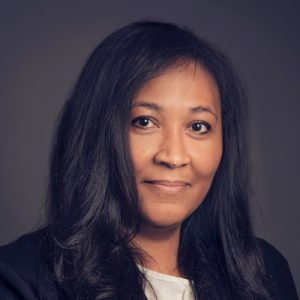 Chonnettia Jones
Chonnettia Jones is the newly appointed executive director for Addgene, a nonprofit biorepository committed to accelerating discovery and innovation by making science more open, accessible, and reproducible. Having held leadership roles in mission-oriented foundations in the U.S., U.K., Europe, and Canada, Jones brings more than two decades of experience in science and health research strategy, funding, and policy. Jones co-founded the Research on Research Institute, an international consortium of funders, academics, and technologists working in collaboration to drive a translational research program to inform best practices in research and maximize the impact of investments in research. Jones serves on international advisory boards on open science, scholarly publishing, responsible research assessment and equity, diversity, and inclusion. Jones holds a PhD in biochemistry, cell, and developmental biology from Emory University.
---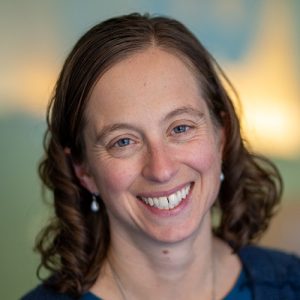 Elizabeth A. Stuart
Elizabeth A. Stuart is the Frank Hurley and Catharine Dorrier Chair and Professor of the Department of Biostatistics at the Johns Hopkins Bloomberg School of Public Health, with joint appointments in the Department of Mental Health and the Department of Health Policy and Management, and is affiliated with the Bloomberg American Health Initiative as a Bloomberg Professor of American Health. She received her PhD in statistics in 2004 from Harvard University and worked at Mathematica Policy Research from 2004 to 2006.
Stuart is a national leader in developing and communicating methods for estimating causal effects of programs and policies. She has extensive experience in methods for estimating causal effects and dealing with the complications of missing data in experimental and non-experimental studies, particularly as applied to mental health, public policy, and education. More broadly, she has been extensively involved in communicating the value of evidence and balancing rigor and relevance of evidence to broad audiences.