MS in Bioinformatics Daytime Information Session
Find out how the MS in Bioinformatics degree combines the latest in computer science and biotechnology to prepare you for this innovative field.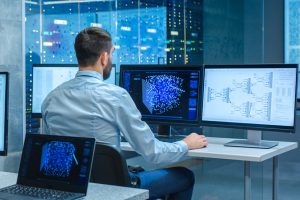 Please join us for an overview of the MS in Bioinformatics degree program, including the curriculum, the industry opportunities, and the application process. Register today to ensure your spot in this highly engaging presentation.
For your convenience, we are presenting this information session a second time at 8:00 p.m. EST. For more information, please click here.