Director of Student Affairs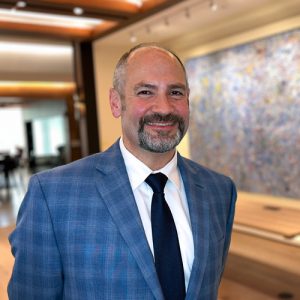 In this role, Hawkins-Wilding is responsible for ensuring AAP meets the student life and student success needs of those enrolled in Johns Hopkins University's professional graduate-level programs.
Hawkins-Wilding joined AAP in 2023. His higher education experiences span almost 30 years, including work in academic advising, recruitment, orientation, student success, student leadership, career development, university housing, learning communities, diversity programming, student conduct, teaching, and supervision. Hawkins-Wilding has served as the senior director of student services and the director of student success in the College of Health and Human Sciences at Purdue University; assistant director and coordinator of residence life at University of Wisconsin-Parkside; and regional housing coordinator, assistant coordinator of housing education, and academic adviser for alternatives and general baccalaureate curriculum at The Ohio State University. He also has twelve years of teaching experience at Ball State University, Ivy Tech Community College, Ohio Learning Network, and The Ohio State University.
Hawkins-Wilding earned a Bachelor of Arts degree in English from Valparaiso University and a Master of Arts degree in English from Ball State University. He also completed coursework in higher education and student affairs at The Ohio State University.
Shane Hawkins-Wilding
Director of Student Affairs
Location
555 Pennsylvania Avenue NW
Washington, D.C. 20001