Executive Director, Instructional Resource Center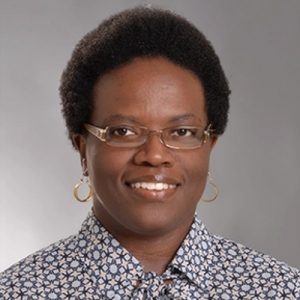 In this role, Dyer leads a team of professionals who provide services and support through the Instructional Resource Center, creating diverse, dynamic, and equitable learning experiences for AAP students.
Dyer has more than 20 years of higher education experience, with a focus on distance education, instructional design, instructional technology, training, professional development, and project management. Before joining AAP in 2019, she was a course development support manager for Towson University. She also has taught as an adjunct faculty member for Coppin State University's School of Management Science and Economics and Towson University's Department of Educational Technology and Literacy and was an instructional support specialist for the University of Maryland University College.
Dyer received an Associate of Arts in business administration from Baltimore City Community College; a Bachelor of Business Administration from Howard University; a Master of Arts in instructional design and Master of Arts in instructional technology from University of Maryland, Baltimore County; and a Doctor of Education in instructional technology from Towson University.
Her research interests include faculty development, instructional design, and distance education.
La Tonya Dyer
Executive Director, Instructional Resource Center
Location
2701 North Charles Street, Suite 300
Baltimore, MD 21218