Inside the Creation of The Writing Life
Wendy Sand Eckel takes you inside the makings of her award-winning Rosalie Hart Cozy Mystery Series, which began with a brief brush with the law that led her to study criminology. She shares how her daughter's dyslexia eventually nudged her to move from a career as a psychotherapist to becoming a writer. She talks about the internal and external challenges on the road to publication, including how agents and editors work, the art of embracing feedback, and most importantly, how learning to listen is just as vital as learning to write.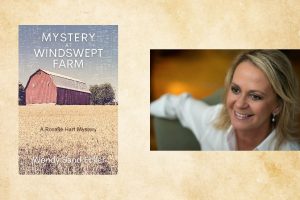 Join Wendy to explore the creative process, embracing your muse and how she weaves her passion for cooking into her mystery books. A trained life coach, Eckel pens the advice column for the Maryland Writers' Association and loves to mentor aspiring authors. She encourages questions and comments and enjoys discussion about writing and creativity. The last fifteen minutes of the presentation will be open for participants to share their writing/creative challenges and receive suggestions on how to overcome them.
Registration Deadline: February 10, 2023
Osher Members
$20
Register Here: https://aapnoncredit.jhu.edu/quickpick.awp1
Non-Osher Members and Visitors
$30 ($10 membership fee + $20 event fee)
Register Here: The Writing Life-From Concept to 'What am I Doing?!?' to Publication – 23SE002
The system will ask you to log in, or to create an account. Then, choose the Non-Osher membership for $10. In Box 3, click "Activities for Nonmembers and Visitors" and choose The Writing Life. Courses are listed in order by start date.
To sign up by phone call 667-208-8683 or email [email protected] for assistance.