Sustainable Solutions - October 2022
Climate Change & Clean Energy in the Inflation Reduction Act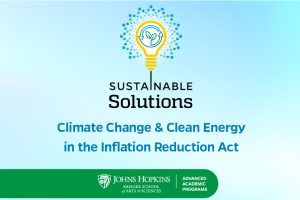 Join Dr. Jennifer da Rosa and Dr. Cassandra Hansen for a curated discussion with panelists Dr. Jairo Garcia and Prof. Ashley Lawson on "Climate Change & Clean Energy in the Inflation Reduction Act ."
Climate advocates cheered this August as the Inflation Reduction Act (IRA), described by The Wilderness Society as a "breakthrough" in climate policy, was signed into law. The IRA includes copious investments in climate protection, tax credits for households to offset energy costs, investments in clean energy production, and tax credits aimed at reducing carbon emissions. Join our panel of Johns Hopkins University experts as we walk through the climate and energy components of the IRA and consider the impact they will have on the average person and addressing global climate change.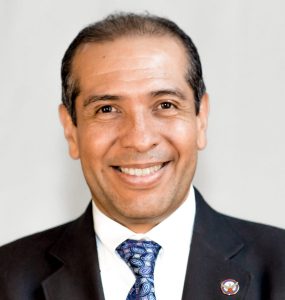 Dr. Jairo Garcia is and an expert in urban sustainability and climate change. Dr. Garcia is the former Director of Climate Policy with the City of Atlanta and the lead author of Atlanta's Climate Action Plan. He received the National Individual Climate Leadership Award by the EPA in 2017 and the Climate Reality Green Ring Award in 2021. Dr. Garcia holds an engineering degree, two Masters of Science degrees, and a Doctoral degree in Educational Technology and Sustainability. Presently, Dr. Garcia is the CEO of Urban Climate Nexus and teaches classes in urban sustainability and climate change.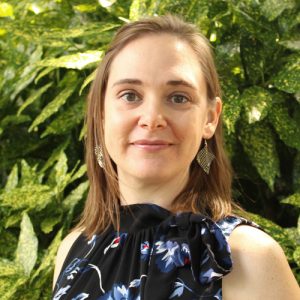 Ashley Lawson has been working in the fields of climate change and energy policy since 2004. She currently works as an Analyst in Energy Policy at the Congressional Research Service, where she advises Members of Congress and their staff on policy options and implementation considerations related to electricity markets, renewable energy sources, and other clean energy technologies. Before joining CRS, Ashley worked at the non-partisan think tank Center for Climate and Energy Solutions and in the private sector modeling carbon market fundamentals for compliance buyers and other stakeholders.
Ashley holds an MS in Environmental Science and Technology from Caltech, where she also conducted PhD research, and a BS in Chemistry from the University of South Carolina.
Sustainable Solutions Series Overview
The Sustainable Solutions Speaker Series is presented by the Environmental Sciences and Policy (ESP) and the Energy Policy and Climate (EPC) programs at Johns Hopkins University.
Each talk features scholars and practitioners working to tackle 'wicked' environmental, energy, and climate problems. Speakers take us through how they leverage technology, policy, the private sector, markets, research, and fieldwork to form innovative and lasting solutions. From water insecurity to climate adaptation, natural resource conflict to energy transitions, and food insecurity to sustainable agriculture, this series features the depth and breadth of Johns Hopkins University faculty and our greater community toward a sustainable future.