Stories That Matter - February 2022 featuring Travon Free
A discussion with director/writer Travon Free on the history, present, and future of Black images across genres in television and film.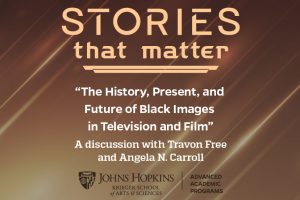 A discussion with Academy Award winner, director, and writer Travon Free and writer/curator Angela Carroll that queries the history, present and future of Black images across genres in television series and feature films. The primary question that will anchor our discussion is if we can ever imagine Black futures beyond narratives that are rooted in trauma? If so, how do we get to a space where Black protagonists are not oddities, and Black writers are not anomalies in writer's rooms?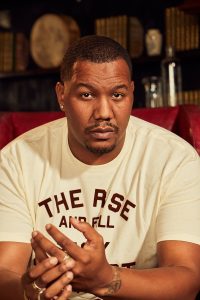 Travon Free is an Academy Award-winning and 2-time Emmy award-winning writer and stand-up comedian. Most recently, Travon wrote and co-directed his first short film Two Distant Strangers, which won him the Oscar for Best Live Action Short.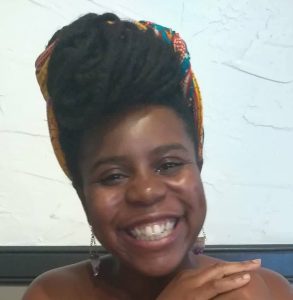 Angela N. Carroll is an artist-archivist, writer, curator, and investigator of art history and culture. She regularly contributes critical essays to significant publications including Sugarcane Magazine, Black Art in America, BmoreArt, and Hyperallergic, and also writes art exhibition catalogs for prominent institutions including Columbia University, The Baltimore Museum of Art, Rena Bransten Gallery, and The National Museum of Women in the Arts, among others.