GIS After Dark – February 2023 featuring Marko Zaltic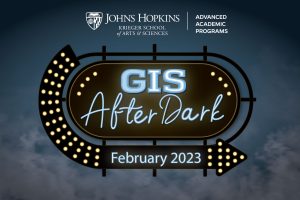 Join host Dr. Cassandra Hansen for a curated discussion with Marko Zaltic on the following topics:
Developing a PostgreSQL database to assist with Forest Fire Forecasting in British Columbia, Canada
Environmental, Economic, and Societal Impacts Distributions vs Average GDP Growth Distributions in California, USA
Marko is currently a GIS analyst and developer for an environmental consulting firm called Environmental Intelligence LLC where he specializes in GIS analytics, Python and web development of GIS products/services. Marko received a Bachelors of Science in Conservation Science at the University of British Columbia, where he was introduced to GIS cartography, programming, and analysis. Since then, Marko has been working in the field of GIS analytics and development. Marko is now pursuing a Masters of Science in Geographic Information Systems at Johns Hopkins University where he wants to further specialize his GIS programming and spatial forecasting abilities (aiming to graduate in December 2023).
We look forward to seeing you there!