Fall 2023 AAP New Student Orientation – Virtual
Fall 2023 AAP New Student Orientation – Virtual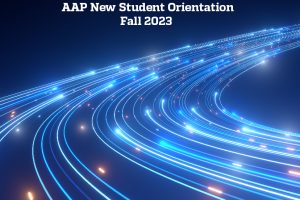 Congratulations on your recent acceptance to Johns Hopkins University Advanced Academic Programs!
 To ensure that you have the resources and support you need to succeed in your academic program, we invite you to join us for ONE of the New Student Orientations.
This orientation will welcome you to the Blue Jay community and introduce you to the resources, and staff who will support you at Johns Hopkins. Programs will host separate, individual online in-depth program introductions and will send out invitations closer to the start of the event.
Fall 2023 AAP New Student Orientation
Online Virtual Orientation
6:00 p.m.
The orientation event will be held via Zoom Webinar. Login information will be provided in the confirmation email.