#BlackLivesMatter, Pandemics and Poetics
The Master of Liberal Arts program invites you to join AAP Alumni and poet E. Doyle Gillespie to discuss his new book Gentrifying the Plague House. Written during the Covid-19 pandemic and the social unrest following the death of George Floyd, Gentrifying the Plague House examines the places in which one world runs across the bow of another.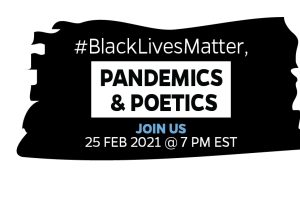 In this online discussion, E. Doyle Gillespie will discuss #BlackLivesMatter, the Covid-19 pandemic, political and social shifts in Baltimore and nationwide, as they relate to his poetics and creative process. The event will be moderated by Dr. Tristan Cabello, Associate Director of the Master of Liberal Arts.