Author Talks presents Jeff Boyd on his new novel "The Weight"
Join host Torrence Boone, a graduate of the MA in Writing program, for a conversation with author Jeff Boyd as they discuss Boyd's new novel "The Weight" as well as his journey as a writer.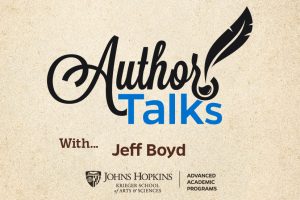 From Simon and Schuster on "The Weight":
A powerful coming-of-age novel about a twenty-something Black musician living in predominantly white Portland, Oregon, playing in a rock band on the verge of success while struggling with racism, romance, and the legacy of his strict religious upbringing.
Jeff Boyd is a former public-school teacher from Chicago and a recent graduate of the Iowa Writers' Workshop, where he received the Deena Davidson Friedman Prize for Fiction. He currently lives in Brooklyn, New York, with his partner and child.