Author Talk featuring Sabrina Imbler
Join host Andy Carstens for a curated conversation with author Sabrina Imbler as they discuss their new book, How Far the Light Reaches.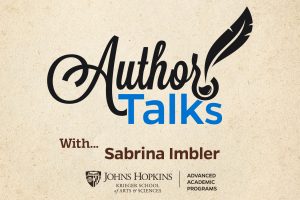 Sabrina Imbler is currently a staff writer at Defector, an employee-owned sports and culture website, where they cover creatures. Previously Sabrina worked as a reporting fellow on the science and health desk of The New York Times. They have received fellowships or scholarships from Tin House, the Asian American Writers' Workshop and Jack Jones Literary Arts.